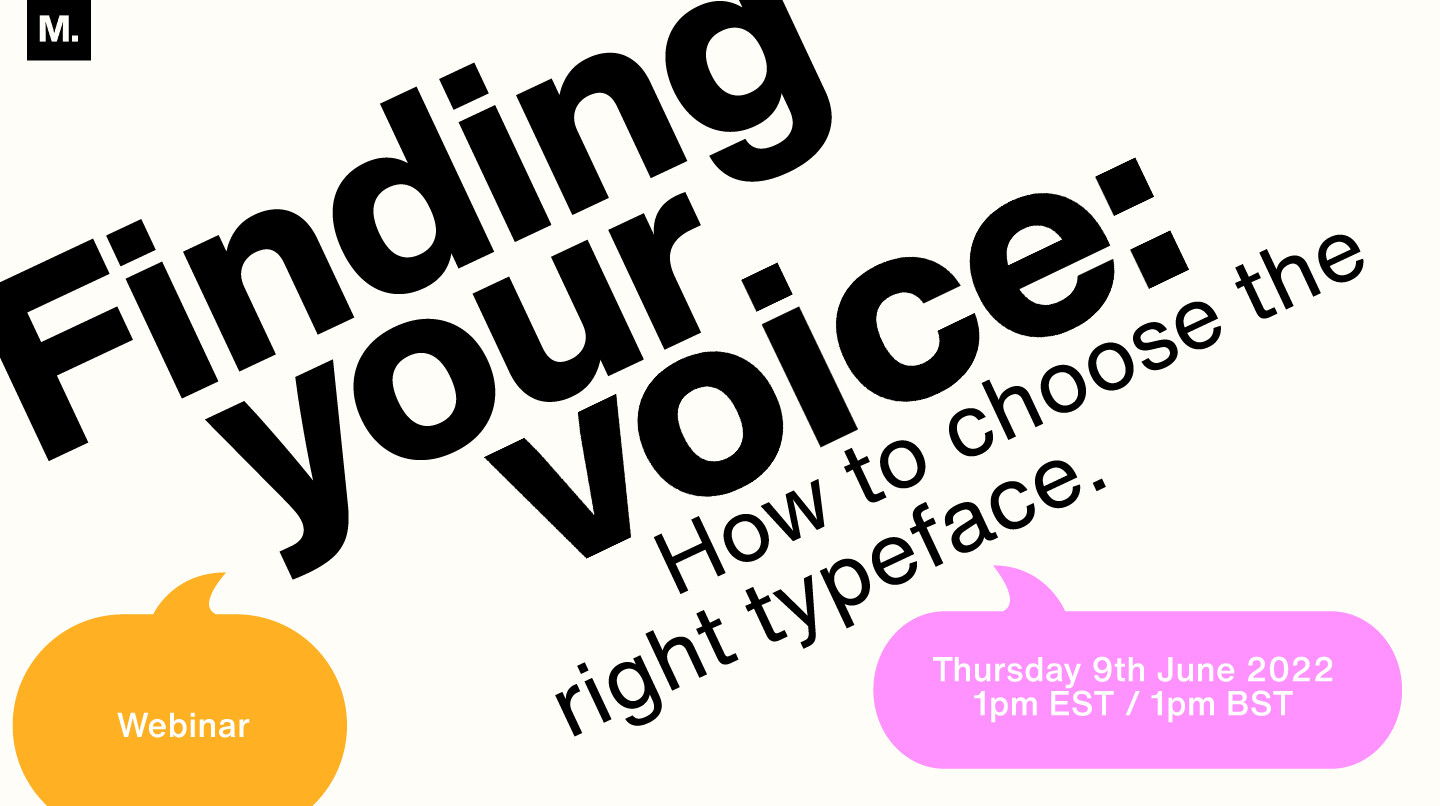 Finding Your Voice: How to Choose the Right Typeface.
Type expresses meaning through the feelings it conveys, the context to which it alludes, and the trends it mirrors. The right typeface for your design can set you apart, yet there are hundreds of thousands of fonts, and each is crafted distinctively.
So, how do you know you found the right one?
Sign up for our free webinar and learn how to choose typefaces from our creative expert panelists. Plus, hear how you can use type inspiration to help you discover new fonts and identify the moods they evoke.
No matter how great the font search, the perfect typeface is just around the corner, waiting to give your design a voice.
You'll hear from:

Tom Rickner.
Creative Type Director.
Monotype.

Terrance Weinzierl.
Creative Type Director.
Monotype.

Graham Sturt.
Creative Director.
D8

Thalita Teglas.
Design Lead.
Netflix

Mariana Hochleitner.
Creative Director.
Monigle